NEW CONTENT
Creating Schedules with Confidence
How Bossier Parish Community College Leveraged Smart Scheduling to Improve Student & Institutional Outcomes
10.9% growth in fall-over-fall enrollments
11.6% improvement in enrollment ratio (72.0% in Sp 23 and 60.4% in Sp 22)
997 enrollment change (3,343 in Sp 23 and 2,346 in Sp 22)
756 seats added (4,640 in Sp 23 and 3,884 in Sp 22)

$411,000 in revenue earned for seats added
The Challenge:
Updated processes stalled during the pandemic take on a renewed student-centric focus
Like many higher education institutions, Bossier Parish Community College, Bossier City, Louisiana, found things put on hold because of the pandemic. In the College's case, this halted an initiative to improve scheduling and to reassess the course demands of its student population.
This left the College in scheduling limbo, reliant on copy-and-paste and data entry that assumed the accuracy of the previous schedule. Independent decision-making between departments plus rolling forward the schedule made it challenging to assess whether the institution was effectively responding to student enrollment demand.
Also, without clear pathways in place, it was difficult to know what classes were scheduled when and if students needed the class at that time. As the exploratory process resumed post-pandemic, the institution discovered it could better meet the needs of its students by expanding its schedule beyond the most heavily leveraged time slots.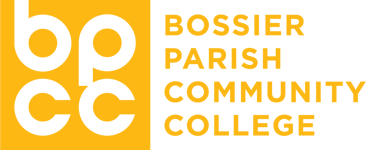 The Solution:
Partnership boosts scheduling accuracy and ease-of-use for students and faculty
Post-pandemic, the community college was ready to build a more efficient schedule that provided actionable data not always captured in spreadsheets. To achieve this, the institution needed a partner that could help streamline processes and integrate with Banner. The collaboration would maximize space usage and create a clear picture of accurate baseline data – with the ultimate goal of creating a year-long course schedule with reliable historical trends.
Rachael Carter, Coordinator for Academic Planning and Data, led the charge with her previous experience using Ad Astra's Align and Monitor. To ensure success now and in the future, Carter began an intensive vetting process, an upgrade from the College's prior use of in-house curriculum sheets.
Carter first ensured the pathways/groups were correct and then determined when/if updates were needed. One of the biggest surprises was the number of additional sections the institution needed to add, according to Paul Spivey, Dean of Business and Information Technology at Bossier Parrish Community College.
After Carter's foray into the weeds, she has become the go-to resource for training new users on the system. Every other Tuesday, Carter sends reports to the Deans to keep everyone on the same page. Her efforts have also created internal Ad Astra advocates among the Academic Affairs including Megan Bange, Associate Vice Chancellor of Academic Planning, Budget, & Resources who works with all academic divisions to help them benefit from Ad Astra's scheduling software.
From Spring 2022 to Spring 2023, the Business and Information Technology division saw an 11.6% improvement in enrollment ratio with an increase in enrollment by 997 students in the Business and Information Technology division.
Looking to better attract and retain students, the institution also re-organized divisions and created the NOW (nights, online and weekends) College for non-traditional students. With consistency and dedication, Bossier Parrish Community College is creating a truer baseline with greater scheduling accuracy and the ability to predict demand for modality.


In terms of schedule management and creation, our primary goal should be focused on constructing a schedule that meets student needs while also driving the financial viability of a program and institution. We cannot meet those needs if we do not have a schedule that considers cohort-ed pathway offerings, adequate section counts, seat capacity, classroom availability, and modality of instruction. The Ad Astra platform allows you to take this all into account and to build a more predictive schedule that helps the college plan with confidence, meet student needs, and ultimately increase the institution's bottom-line."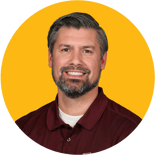 Paul Spivey
Dean of Business & Information Technology
School Background
Bossier Parish Community College, Bossier City, Louisiana, began offering classes in 1967. In 1973, its academic offerings were expanded to include day and evening divisions. The community college is accredited by the Southern Association of Colleges and Schools Commission on Colleges to award associate degrees, diplomas and certificates.