NEW CONTENT
Navigating change management with essential scheduling
Schedule building processes that enable students and support institutional-wide change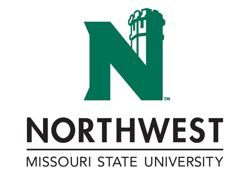 "Ad Astra has helped us to transform the way we are doing our work by helping us understand what our schedule is telling us."

TERRI VOGEL
Registrar, Northwest Missouri State University
The Challenge:
Build schedules that drive student outcomes across programs and departments
During her 13 years working within the registrar's office, Terri Vogel has witnessed the progression of scheduling from manual, siloed processes using hand-written notebooks and spreadsheets to the implementation of software enabling data-driven solutions. As Registrar, her duties include being tasked with multiple systems including registration, schedule and curriculum development and catalog editing. Most recently, she led the adoption and implementation of Ad Astra's essential scheduling solutions for planning 2023 spring, summer and fall schedules.

Like many peer institutions, Northwest Missouri State University, Maryville, Missouri, was familiar with using a scheduling process that was routine but inefficient. Making the change to a more effective method of schedule building in 2023 began with a foundation the university laid in 2009 when it first sought out Ad Astra for scheduling assistance.

But early adoption did not necessitate that the university make sweeping changes overnight. Instead, the institution chose a measured approach designed to align with the needs of multiple stakeholders, including Department Chairs, Deans, Student Success leaders and others. Through this process of transparent collaboration, Vogel and the university embraced change management to create a more inclusive environment for staff that enabled them to become stewards of the scheduling process. With better data in their hands, Terri and her peers could plan better schedules that ultimately benefit both the university and its students.
"There are tons of things that create blocks for students," Vogel said. "One of the things that should not create an issue is being able to get your class when you need it."


When you get away from the old way of doing things, you are hoping to create efficiency and transparency, but our
ultimate goal is the student. Ad Astra has been super responsive whenever we've given them feedback. By helping us become more efficient, we create the time to do something else beneficial."
TERRI VOGEL
Registrar,
Northwest Missouri State University
The Solution:
Integrate demand analytics and departmental collaboration into the scheduling process
Drawing consensus for the change meant embracing a bottom-up approach designed to include all stakeholders from the start. Collective goals included building efficiency, using data to drive evidenced-based solutions and highlighting focus areas for efficiency such as student outcomes and enrollments. Vogel partnered with staff across campus to understand their needs and help everyone become more comfortable with using and understanding the technology. This includes communicating how data is shared with Banner, the institution's student information system.

Throughout the process, Vogel emphasized collaboration and encouraged others to share their perspective. This allowed her to speak directly to concerns and to provide value for each user. Processes included regular meetings, work sessions and an open forum for feedback. After trialing an early adoption period for the spring 2023 term, the institution successfully used Ad Astra's Academic Scheduling tools for the summer and fall terms, complete with smooth publishing to Banner.

As an advocate for the use of Ad Astra's essential scheduling capabilities and a member of the company's Client Advisory Board, Vogel often finds herself on the receiving end of questions from registrar peers in institutions still using manual processes and spreadsheets for scheduling. She welcomes these inquiries knowing that sharing and collaboration further strengthens the ability of an institution to cultivate Degree Velocity® for its students.

"Ad Astra has helped us to transform the way we are doing our work by helping us understand what our schedule is telling us. This allows us to see the bigger picture. Ultimately, the use of technology will allow us to create more efficient schedules and the space to create efficiencies in other areas of our work, too."
School Background
Northwest Missouri State University, Maryville, Missouri, offers bachelor's and master's degrees. The institution was founded in 1905 as a teacher's college. Northwest Missouri State University specializes in profession-based learning and emphasizes an approachable 21:1 student-to-teacher ratio. The institution has a 34% 4-year undergraduate graduation rate, as reported by U.S. News and World Report.